Recipes

Please be patient...we just put this on the burner...more coming!
Recipes - Quick and easy to prepare, taste great and are good for you using certified organic and all natural ingredients as the base.
For more dishes to prepare and/or shop, go to www.TheDinnerPlanMan.com.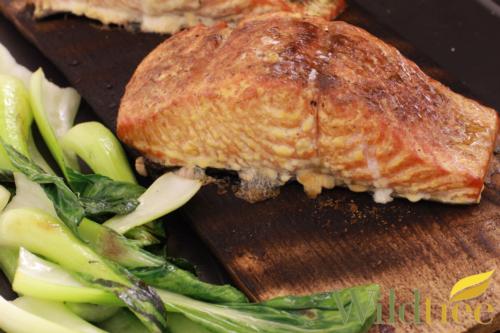 Dinner Favorites:
Chicken
Salmon
Shrimp
Garam Masala
Alfredo
Tacos (in a variety of ways)

Appetizers:
Spinach Dip
Holiday Appetizers

Other:

Eggnog Bread
-----------Advertisement:-----------
-----------Advertisement:-----------
Our cooking partner is Wildtree.  They offer the highest quality herbs, spices and culinary blends that are free of preservatives, additives, fillers and promote a healthier lifestyle. They believe in the value of making cooking a quicker, easier, more healthful project for those who are short on time.
Leslie Montie founded Wildtree after learning her two kids required special dietary restrictions due to the reactions to the highly processed foods that dominant the grocery stores.  "It was amazing how this impacted our entire family." recalls Leslie. "I needed to come up with meals that my children would not react to, yet still enjoy. And since I was a full-time working mom, they had to be easy to make."
The rest...as they say...is history!  Now Wildtree has become certified organic and has nearly 200 items from appetizers to desserts.
Wildtree decided to create and offer products for today's consumers. Most of us do not cook from scratch anymore and let's face it - we are a sauce from a jar, soup from a can, chicken shaking generation. Packaged foods do make our life easier, but they are also expensive, loaded with fats, salts, and preservatives, and just not as tasty as homemade. Why not rediscover cooking & healthy eating the Wildtree way?
Wildtree also offers a fun adventure for those who wish to be more creative in the kitchen. Wildtree offers their representatives the opportunity to earn unlimited income and have a home based business that allows them to live the American Dream.