Meal Plans Praise & Pics
Meal Plans have been "discovered" to be a blessing to busy moms (and dads). Saving money...time...effort...and more. They are beneficial to the fast paced life of today's busy family.
"Love, love, loved the Savory Grilled Tilapia from our Wildtree Meal Bag Workshop! Yum!" - Teri D.
"My boys and I are having fun in the kitchen again!!! I have fallen in love with cooking - and the boys "inhaling" what I'm making!! Thanks, Greg!!" - Larisa B.
"I feel like a real mom when I can whip up a meal in the evening-- its so easy once we've done the prep together. I like that it's like "Dream Dinners," only much less expensive, healthier, bigger portions, and my kids actually eat it!" - Melanie, Ohio
"I wish I had a video camera at the dinner table tonight! It would have been a great commercial for you! Molly (12) turns to Sarah (6)- "so what was your favorite freezer meal so far?" Then they proceeded to critique each meal and share memories about what we did the night we ate them! PRICELESS!!Herb grilled chicken with roasted veggies won. They liked to dip the chicken in bbq sauce. Thanks for helping us branch out! I have a couple meals left to try- but so far so good!" - Erin, Ohio
Click Here To Share Your Story Or Pics
Here's a pic from a Workshop in Jackson, Michigan. This is part of a regular monthly "get together" with friends to get their meals made. A little Wildtree & Wine. :)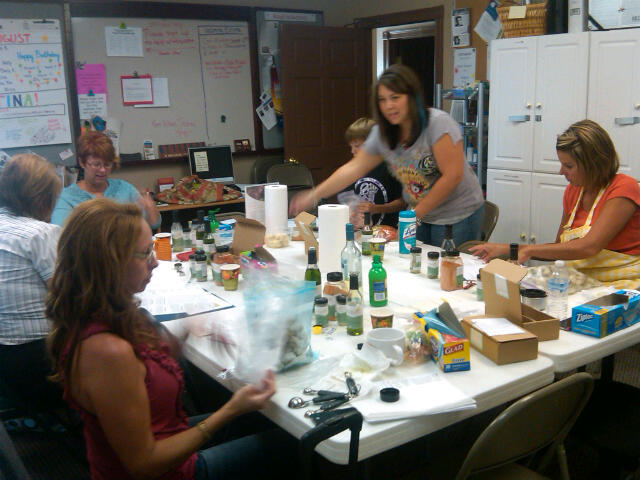 ---
More Food, Drink and Fun at The Fit 4 Life Club!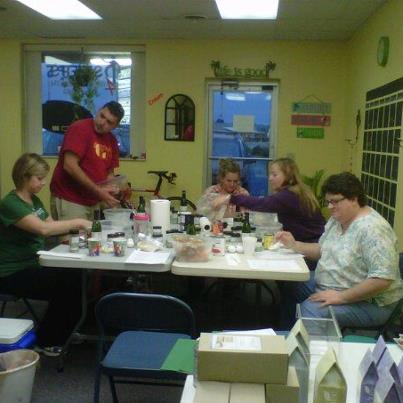 -----------Advertisement:-----------
-----------Advertisement:-----------
"Peace of mind!! That's how I felt when making my first "freezer meal!" I looked forward to it all day because I knew it would be easy, fast, and, surprisingly, my 2 sons, who are very picky, loved it!" - Sarah M., Ohio
"The grocery list was easy to follow plus knowing I wouldn't have to touch raw meat again for a LONG time made me happy! It was fun making meals with my girlfriends, drinking wine and chatting too! Thank you- can't wait to host another one!" - Michelle, Ohio
Click Here To Share Your Story Or Pics