Meal Plans Made Easy!
Meal Plans are made easy with 3 simple steps. You do them already. You just have to adjust "how and when" you do them.
You can use these steps to create your own plans.  Or to save time and money, you can purchase my system where everything is done for you.  This includes:
Grocery shopping list
Preparation instructions
Recipes (including side dishes)
Meal checklist and more 
The benefit of my plans...no extra to squeeze out of your budget! You're just making a shift in your grocery spending by switching "stores" for most of your kitchen pantry items...you receive the plans at NO ADDITIONAL COST!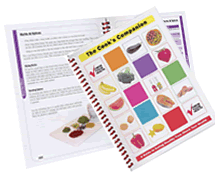 Quick & Easy?
$ave Time & Money?
It's possible with
3 Simple Steps!


#1. PICK A PLAN
Meal Planning has many benefits. But I can hear it now..."I don't even have time to cook, when do you expect me to plan?"
No worries...I've done the work for you. Yes you can relax and open a bottle of wine as selection is made from over two dozen 10-day dinner plans...and growing. Meals can be made ahead (assembled, not cooked) and frozen or prepare fresh daily. 
Click Here To Learn More About My Meal Plans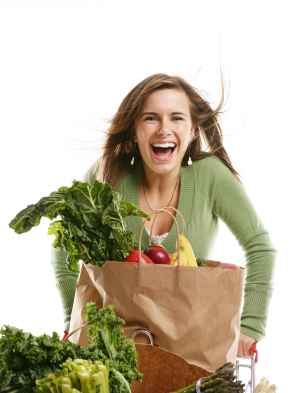 #2. SHOP
Grocery shopping has never been easier......That's because the list is done for you! (Ok...maybe your smile won't be as big)
PLUS...each Plan comes with a pantry bundle mix of cooking oil and culinary blends of herbs and spices used in the recipes. It's the start of a Pantry Makeover!
No more going up and down the aisles throwing random items in the cart. Which means random meals throughout the week...never knowing what's coming next. Now you will be in control...using the done for you grocery shopping list to cruise through the store.
TIME SAVING TIP:  Talk to your butcher.  With plans in hand, he/she may do all the prep of the meats for you.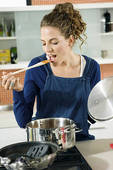 #3. FIX
You have the recipes, you've done the shopping...now it's just prep time. And here is the BIG time saving part: You're going to do it in two parts!
The 10-day menu plan is designed to prep the meals in advance, place in the freezer and pull out the night before to defrost. (Note: If time is not an issue, all meals can be prepared fresh...it's your option)
Each plan comes with complete prep instructions, recipes and side dishes. The prep to freezer portion will take about one hour for all 10 meals...yes...6 minutes per meal! It's that easy.
When you're ready to cook, simply following the recipe instructions! 
It's like having your own personal chef!!
-----------Advertisement:-----------
-----------Advertisement:-----------
Learn More About What Your Receive With The Plans
Leave Meal Plans and Return to the Home Page

If you're looking for resources for kids, it doesn't have to be hard, but you may need to be creative.  Active Pareting Tips  can help your family find fun ways to help even the pickiest toddler eat healthy."