Wildtree Oils
Wildtree Oils are the signature product line of this all-natural food company. What kind of oil? Grapeseed Oil!
Grapeseed oil (GSO)is very similar to the health benefits of olive oil, except it does have half the saturated fat as olive oil. Also GSO has a high flashpoint (smoking point) so it doesn't burn as easily as olive oil.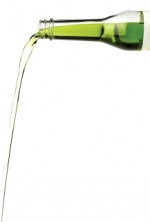 It has a light, smooth and delicious taste. GSO has a low absorption rate into foods allowing the pure flavor of fresh food to come through. It's primarily poly unsaturated fat (omega 6) and also has one of the lowest amounts of saturated fat. Saturated fat is a "bad" fat that you want to limit in your diet.
All Wildtree Grapeseed Oils contain no preservatives such as TBHQ or BHT, and are not hydrogentaed.
There are about a dozen flavors. Some of the popular flavors include: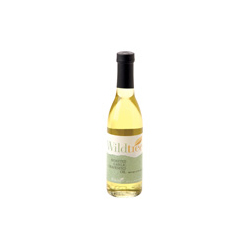 ROASTED GARLIC GRAPESEED OIL, Product #10226
12.7 FL OZ BOTTLE
Adds A Subtle Garlic Flavor To Any Recipe That Calls For Garlic. Delicious In Salad Dressings, Marinades And Fried Seafood. Brush On Steak, Fish And Pork Before Grilling.
Price: $13.00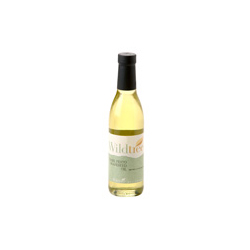 BASIL PESTO GRAPESEED OIL, Product #10224
12.7 OZ BOTTLE
Add To Any Cooked Pasta For A Great Side Dish Or Meal
Price: $13.00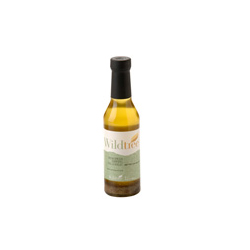 EUROPEAN DIPPING OIL- GARLIC, Product #10599
8 FL OZ BOTTLE
If You Love Garlic, You Will Love This Tasty Dipping Oil. Enjoy It With A Loaf Of Crusty Bread, Or Add It To Pasta Or Pizza For An Extra Burst Of Flavor.
Price: $12.00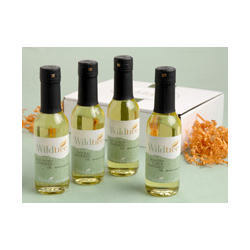 INFUSED GRAPESEED OIL SET, Product #10162
Introduce Yourself To Wildtree's Wonderful Infused Grapeseed Oils. The Set Has 4 Cute 5oz Bottles Filled With A Variety Of Flavors. The Pack Has Roasted Garlic, Natural, Lemon Zest And Basil Pesto.
Price: $36.00

View The Rest Of Wildtree's Grapeseed Oil Varieties


Leave Wildtree Oils and return to Wildtree Herbs Page

Return To The Home Page