Parchment Paper For Baking

Parchment paper for baking shows you how to bake with this useful material. 
First, roll out your the paper. Place the pan on top and cut out a square (or rectangle…obviously a circle would have a different method) that is about 2 inches larger all around the edges.

Next, cut a two inch slit on each of the four edges of the parchment. This will help the parchment fold neatly inside the pan. I think it helps with the end result of what you're baking actually maintain neater edges.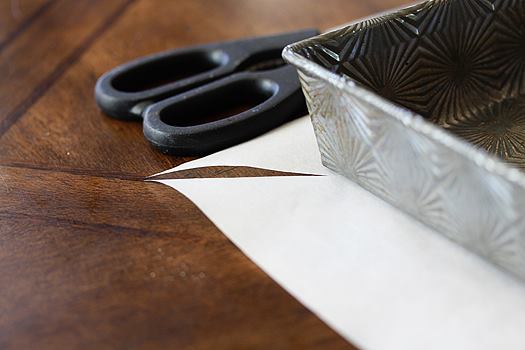 Bake per your recipe instructions and then let your final results cool if need be. Then, you can either cut a piece or two out of the pan (look – no sticking!) or lift the entire mass out at once. It's great to be able to lift it out all at once if you need to cut everything in perfectly even servings, or want to do something like cut with cookie cutters. Viola! Works for me!

Thanks to my fellow Wildtree rep Rebecca R. for this.

-----------Advertisement:-----------
-----------Advertisement:-----------
Leave Parchment Paper and return to the Home Page