Healthy Eating Guidelines
To be healthier, follow this simply Healthy Eating Guidelines.
According to the Dietary Guidelines for Americans, a healthy eating plan:
•Emphasizes fruits, vegetables, whole grains, and fat-free or low-fat milk and milk products
•Includes lean meats, poultry, fish, beans, eggs, and nuts
•Is low in saturated fats, trans fats, cholesterol, salt (sodium), and added sugars
•Stays within your daily calorie needs

Sounds easy enough right? Well, it's also easy NOT to do.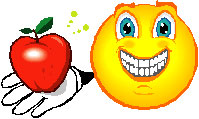 Approximately 75% of our health is determined by the foods we eat. In making your food choices, it is important to learn about the macronutrients (protein, carbohydrates and fats), their purpose and the balance needed to provide you with the energy to get through the day.
However, following the guidelines also need to be complimented by:
• Get the right amount and type of physical activity
• Take the proper supplements - even though you may be eating the right stuff, you may not be getting the proper nutrition
• Become part of a group - studies show this helps with accountability and motivation to stay on track
Note the last one...become part of a group. There are hundreds of programs out there, not only with healthy eating but also weight loss and fitness.
Here's the thing....they all are designed "to work". The determining factor is whether you follow the program to a "T". If "YOU" don't work...the program won't work.
History
Healthy eating guidelines familar to most people is the USDA's Food Pyramid that we all learn in elementary school. It consisted of standard food groups with the recommendation to consume a certain amount each day...fruits, vegetables, dairy and so forth. Starting in the early 1990's it has been revised a couple of times. Isn't it any wonder we have gotten confused?
However, it still lacks a key component...QUALITY.
Dr. Walter Willett blames many of the pyramid's recommendations--6 to 11 servings of carbohydrates, all fats used sparingly--for much of the current wave of obesity. Willett makes a crucial, rarely mentioned point about the nutrition pyramid:
"The thing to keep in mind about the USDA Pyramid is that it comes from the Department of Agriculture, the agency responsible for promoting American agriculture, not from the agencies established to monitor and protect our health."
It's no wonder that dairy products and American-grown grains such as wheat and corn figure so prominently in the USDA's healthy eating guidelines.
Basics
To follow good healthy eating guidelines, your daily diet should have a good variety of quality vegetables, fruits and whole grains in addition to what was stated above by the Dietary Guidelines for Americans.
It should be balanced with the macronutrients of carbohydrates, protein and fat (the good kind).
Our recommendations are:
• Carbohydrates – fuel your body (energy), 45 % – 65%
•Proteins – build your body (muscle), 15% – 25%
•Fats – heal your body (cells), 20% – 35%
Additionally, an all important thing missing from most everyone's diet...FIBER. The National Fiber Council recommends 32 grams of fiber daily for an adult to maintain proper health. The average american gets around half that amount. This causes serious health issues.
Besides not getting enough of high quality nutrients, the American diet also consists of too many processed foods. Chemicals are used in the processing and strips the foods of its vital nutrients. The chemicals are also added upon packaging as a preservative and anti-caking agent.
Do we really need these chemicals in our diet? We didn't 50 years ago. The motive behind the processing today is usually in the name of the food companies padding their profits by using cheaper ingredients..
Leave Healthy Eating Guidelines and return to the Home Page